Fall is fast approaching!  Below are a few events coming up in the next few months as Autumn arrives.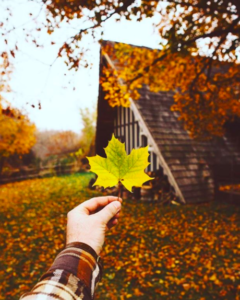 Aliso Viejo Trails and Creek Cleanup Event: Saturday, September 16 8 a.m. to noon beginning at Aliso Viejo Ranch, 100 Park Avenue. Click here for more information.
Annual Founder's Day-A Day at the Ranch: Saturday, October 7 12 p.m. to 5 p.m. Enjoy interactive historical exhibits, food, old-fashioned and new-fangled amusements and more!  Admission is free with nominal fees for food and certain activities hosted by local nonprofit organizations.  For more information, call 949-425-2537.
Health, Resource & Safety Fair/Flu Shot Clinic: Saturday, November 4 1 p.m. to 4 p.m. at the Iglesia Park Community Center, 24671 Via Iglesia.  Sponsored by the City of Aliso Viejo and Mission Hospital, this event will feature information and screenings along with free flu shots. For more information, call 949-425-2550.
City of Aliso Viejo's 1st annual Bright Holiday Celebration & Tree Lighting Event: Thursday, November 30 5:30 p.m. to 8 p.m. Aliso Viejo Town Center fountain area and amphitheater. Kick off the holiday season with tons of holiday cheer, photo opportunities, ornament making, Christmas caroling, real snow and a visit from jolly ole St. Nick as we light we light our 20-foot tree. For more information, call 949-425-2550.