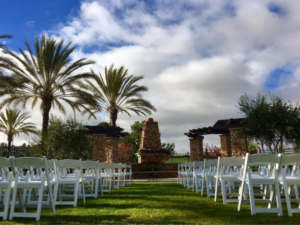 Whether you are looking for things to do this month or want to stay up to date on current happenings in the local community, you've come to the right place! We've put together a list of some of the upcoming events and noteworthy happenings taking place in Aliso Viejo this month.
Child Safety Seat Distribution & Education Program
Date: March 13th, 2017
Time: 8:00am
Location: Aliso Viejo Center
Residents of Aliso Viejo will have an opportunity to obtain a free child safety seat as part of an effort to keep children in our community safe. The program is for families with limited incomes and must bring proof of age for the child receiving the car seat. There will also be a 2-hour safety seat installation class for anyone wishing to take home a car seat. Preregistration is required and available by calling (949) 240-7898, extension 11.
Wedgewood Wedding Experience
Date: March 22, 2017
Time: 6:00pm – 9:00pm
Location: Aliso Viejo Center
Looking to tie the knot? Those planning a wedding are invited to the Wedgewood Wedding Experience, an event that will showcase the center's vast amenities and give couples and families an opportunity to tour the City's newly renovated property, meet vendors, sample delicious hors d'oeuvres and entrees, toast with drinks, and play wedding games. Couples will also have the chance to win free wedding day package enhancements! Cost is $20 per couple. For more information and to register, click here.
Slurry Seal Project
As part of Aliso Viejo's ongoing efforts to maintain its roadways, the City will begin its annual slurry seal project Monday, March 13th throughout different areas of the community. Slurry seal is a mixture of fine black aggregate (bits of rock and gravel) and emulsified asphalt. This cost-effective pavement preservation method is designed to fill minor surface holes and restore the skid resistance of the original pavement surface.  To extend the life of its streets, the City slurry seals the roadways every five years. In fact, since Aliso Viejo's 2001 incorporation, each roadway has received the slurry application three times.
During construction, access to residential communities may be impacted, and motorists can expect traffic delays. However, the neighborhoods will be notified in advance, and alternate routes will be available. Construction activities depend on the weather, and the City will provide additional updates if the schedule changes.  The work is expected to be finished mid-April. The City appreciates the public's continued cooperation and patience throughout this project. To see the project schedule, map or for more information about this topic, click here.
To stay up to date on all upcoming events and community happenings, follow us on Facebook!