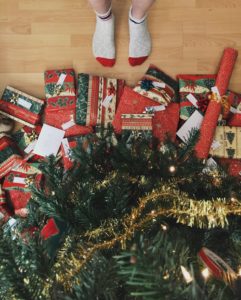 The holidays are less than two weeks away!  Have you ticked off everything on your gift list? We can understand doing things at the last minute, there's so much to do!  If you still have a few gift ideas pending for friends or family, we have listed a few great ideas that are right here in Aliso Viejo!
For those friends that are traveling for Christmas, New Years or even Spring break and have yet to find a pet sitter for their furry children, Pet Suites is a great service!  They provide services from pet training to boarding and everything in between.  Give your pet parents the gift of peace of mind that their four-legged friend will be well taken care of so they can enjoy their trip!
No one can say no to the gift of a spa day or massage.  For those in your life who always seem to be "on", let them kick back and get pampered this Christmas!  SoCal Beauty offers beautifying treatments like facials and lash extensions as well as full body massages.
All the running around that comes with the holidays can tire anyone out.  The last thing on the to-do list is always to clean up after setting up a lovely dinner or holiday party for friends and family.  Outsource that cleaning for your loved one by hiring Betty Miller's Residential Services! Services start at a 2-hour cleaning and can even be customized.  This is the gift of more time and who couldn't use that this holiday season.  
A classic holiday gift for the movie-lover in your life.  Edwards Aliso Viejo Stadium Theatre is conveniently located in our Town Center and they offer gift cards and have $5 movie nights!  Give the gift of a night out to a loved one this year.
Everyone is going to be hitting that new year's resolution come January first, give your sweetheart or special someone a new and exciting fitness routine this year.  One of our newest members, F45 will be opening right in the town center and the workouts are fun, and effective.
For local community news and events, see our blog.