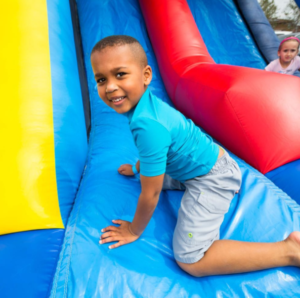 With the school year coming to a close and summer just a few weeks away, children are jumping for joy in anticipation of the two-month long summer vacation. But have you thought about how you will keep your kids busy during this time? Not only is it important to keep children busy for their own development, parents also need a little peace and quite during the summer break! Here are some ways to you're your little ones preoccupied – no iPad or television screen necessary!
Encourage Reading
While this may seem obvious, there are creative ways to encourage your child to read that will make it feel less like a chore and more like a fun activity. If you have more than one child, set up a contest between siblings. You could also create a rewards system to encourage reading. For example, you're child could earn an ice-cream night or a later bedtime once they've read five books.
Get Cooking
Summer is a great time to start cooking classes with your kids. Have them help you making a shopping list, go shopping, and get cooking! Teach or reinforce measurements, cooking skills, and responsibility.
Send Them To A Summer Course
Find out what your kids are interested in and send them a summer course to hone their skills in that area. Not only will they enjoy it, they will learn something new.
Set A Weekly Date To Be A Tourist In Your Town
There is so much to do in Aliso Viejo and plenty of places to explore. Find things to do that are inexpensive or free and make a list of places you've always wanted to go. Create a memory book and have your children write down what they experience. It's like a mini-vacation without ever leaving home!
Let Your Kids Decide
Let your kids be a part of the decision making process instead of making decisions for them about how they should spend their summer break. Not only will it instill confidence in your children, it will give them a sense of ownership and assist in their overall development. Make summer a time to grow!
For more information about Aliso Viejo and to stay up to date on upcoming events, explore our blog or follow us on Facebook!