Whether you are looking for things to do this month or want to stay up to date on current happenings in the local community, you've come to the right place! We've put together a list of some of the upcoming events and noteworthy happenings taking place in Aliso Viejo this month.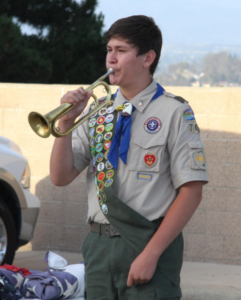 Document Shredding, Identify Theft, and E-Waste Event
Date: Saturday, June 10
Time: 9am-12pm
Location: Soka University
The city of Aliso Viejo will host its annual document shredding event on Saturday, June 10th. You are invited to bring paper records and documents for immediate shredding, as well as e-waste for recycling. There is a limit of 10 grocery bags or bank/file boxes per person. For more information, call 949-425-2506.
American Flag Retirement Ceremony
Date: Wednesday, June 14
Time: 6:30pm
Location: Fire Station 57
The City will be collecting tattered American flags for a retirement ceremony lead by Boy Scout Troop 700 on June 14th. The public ceremony will include proper homage and disposition of the flags by the troop's color guard along with the singing of the National Anthem, patriotic bugle call and ceremonial prayer with Corpus Christi Catholic Church. If you have a tattered American flag, we encourage you to drop it off at City Hall during business hours from now through June 5th. For more information, call Assistant Scoutmaster Shane Allen at 949-200-0982.
14th Annual Aliso Viejo Community Cup
Date: Friday, June 23
Time: 9:30am
Location: Aliso Viejo Country Club
The 14th annual Aliso Viejo Community Cup raises money for youth programs. Participants enjoy 18 holes of golf, lunch, a banquet dinner, and a variety of contest opportunities. The shotgun will start at noon, with registration and pre-event activities beginning at 9:30am. For more information, contact Ron Sipiora at rsipiora@bgccapo.com or 949-240-7898, *13
City of Aliso Viejo's "Sweet 16" Anniversary Party
Date: Saturday, June 24
Time: 12pm-3pm
Location: Aliso Viejo Aquatic Center
Mark your calendar for the City of Aliso Viejo's Sweet 16 party! This fun filled event will feature recreational swimming, games for the whole family, tasty fare, and so much more. Not to mention, admission is free! For more information, call 949-425-2537.
To stay up to date on all upcoming events and community happenings, follow us on Facebook!