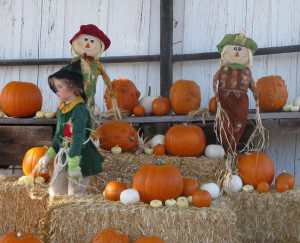 October 7th, 2017 marks this year's Founder's Day Fair.  Every Fall for the last ten years, the historical Aliso Viejo Ranch hosts the local fair. This is truly one of the great events that take place in our community every year.
The Moulton family originally owned the Aliso Viejo Ranch.  The sprawling 22,000-acre property was known as Moulton Ranch.  The family purchased the ranch in 1895, and they sold it in the 1970's.  They sold their final 6,600 acres to the Mission Viejo Company.
We look forward to this day every year because of represents the city's heritage and the chance for our whole community to come together at a historical site in the city.  
The fair will feature live entertainment, including local band The Ashley's, whose lead vocalist was seen wowing the judges on The Voice earlier this year.  Hanna Eyre is a young local Aliso Viejo resident who has a wonderful talent and we can't wait to see her!
Along with The Ashley's and other live entertainment, the Founder's Day Fair will be host to activities fit for the whole family. Historical, interactive, and art exhibits will be at this year's fair.  There will also be pony rides, bounce houses, and a petting zoo.
There will be delicious food options as fair-goers can choose from hamburgers, hot dogs, grilled cheese and more sold by Aliso Niguel High School's Instrumental Boosters.   With the temperatures returning to the upper 80s, you can cool off with the snow cones that the YMCA will be selling.  Also, Boy Scout Troop 700 will be selling popcorn and cotton candy from Boy Scout Troop 700.   This is a great event to enjoy and support our local organizations!
Founder's Day will feature new and exciting attractions this year as well!  These include an archery challenge, giant inflatable slide, face painting, and some fun historical-themed activities like panning for gold, a cow-milking contest, pony hop derby races, and corn husk dolls.  To capture the wonderful memories that will be made, Trader Joe's will host a Fall-themed photo area complete with pumpkins, straw bales, and scarecrows.  
Adult beverages will be available for purchase, the fair is not just for the kids after all!
Admission is FREE with nominal fees for food and some activities.
For upcoming events here in Aliso Viejo, follow us on social media!