Just because you want to get in shape doesn't mean you have to break the bank! We've put together a list of ways to stay in shape without paying for a gym membership or leaving Aliso Viejo.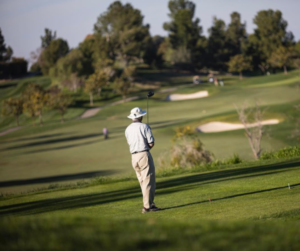 Get Walking
Walkability is one critical aspect of a healthy, vibrant and sustainable community and Aliso Viejo is proactive in its efforts to transform this city into a more walkable community. From organized nature walks to the city's summer walking program, there are many ways to increase your step count while staying local. Click here to learn how you can get active by walking without leaving Aliso Viejo.
Swim Laps
Don't have a pool? Not a problem! The Aliso Viejo Aquatic Center offers morning and afternoon lap swimming and is open to both residents and non-residents of Aliso Viejo. And with day passes for residents only $5, you can't afford not to go!
Take A Hike
The Aliso and Wood Canyons Wilderness Park has over 30 miles of trails, many of which gain and lose over 600 feet of elevation! Take in the beauty of nature while working up a sweat.
Reserve An Athletic Field
What better way to spend time with friends and family while staying active than getting a group together for a game of soccer or baseball? The Aliso Viejo Community Association coordinates and maintains the athletic fields within Aliso Viejo and they are happy to help you save a date or give you more information on the topic.
Play Golf
Aliso Viejo residents are eligible to play golf at the Aliso Viejo Country Club as part of an agreement with the City of Aliso Viejo.  Each Aliso Viejo resident is entitled to golf six times per year. Aliso Viejo residents can secure a tee time up to six days in advance by calling the club directly at 949-609-3307. Reservations can be made for 1 to 4 players. Only the player making the reservation needs to be a resident. Proof of residence is required. Walk-ons are welcome subject to availability, but reservations are recommended.
For more ways to stay active in Aliso Viejo, explore our blog or follow us on Facebook!