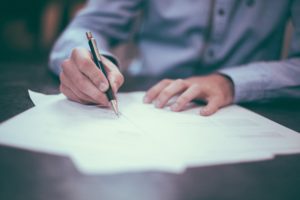 If you're an Aliso Viejo Chamber member, chances are you are fine-tuning your business plan for 2018.  Once that clock strikes midnight, it's time for us to make good on those New Year resolutions, whether that's running a 5k in Aliso Viejo, or expanding your business. Our city is home to some incredible businesses, many of them Chamber members! If you're behind in prepping for a successful 2018, here are some tips to get yours on the right track.
Improve Team Productivity
A business is only as strong as its people. By increasing your team's productivity, you increase their value.  An employee who feels that they are using their time efficiently will be more positive and a bigger asset to your business.  Open the communication within your team to better match task with skill and don't be afraid to delegate out the workload based on your teams' strong points.  Higher productivity yields better results!
Increase Community Involvement
There is ample opportunity to get your team involved in local events and connect with other businesses.  Join community meetups or start your own to get your business' name and values out into the community.  Ban together with other Chamber members or local Aliso Viejo businesses and start weekly or monthly networking events.  Get creative!  Know someone who may be interested in the Aliso Viejo Chamber?   Invite them to one of our monthly breakfasts.  We live in a wonderful community and the start of a new year is the perfect time to increase your community involvement.  
Plan More Frequently
In order to grow your business, you need to have a plan. Typically, a business will revisit its plan quarterly or yearly.  Put business planning at the top of your list this year.  Set aside time monthly or even weekly to take a look at your successes and failures and update your plan to see improvements quickly.  By business planning more frequently, you can rework old goals that aren't serving you, and you can take a closer look at what's working for you and what isn't.
Improve Your Digital Presence
We are in the age of digital marketing!  Even if you aren't quite at the point of creating a full digital marketing strategy, having an online presence is essential to business.  Start by creating and tweaking your social media platforms to best reflect your brand.  They should all be easy to find and be linked to your website.  After you're online, build your audience! Interact with your followers and don't be afraid to show your business' personality!  
To get involved in our great community and learn more about local events, see our blog!